Stylish and Versatile TCIII-2133ST Test System
Built to Fit Your Memory Testing Needs
To assist manufacturers in their efforts to control costs, TurboCATS introduces the TCIII-2133ST DDR4/DDR3 test system. With the ability to test 4 modules in parallel and at speeds up to 2133Mbps, the TCIII-2133ST will meet the needs of the engineering group while being the ideal ATE for the production floor as well.
Device characterization and failure analysis tools such as Schmoo plotting and address/data error logging are included on the TCIII-2133ST to assist engineers in their design/debug processes. An optional hot temperature chamber is also available to detect marginal timing and cell storage failures that often occur in high temperature system environments.
Customizable Options
DDR4 - 1600Mbps, 1866Mbps, 2133Mbps
DDR3 - 1066Mbps, 1333Mbps, 1600Mbps, 1866Mbps
Form factor supports - LODIMM, SODIMM, LRDIMM and custom form factors
GUI Failure Analysis Tool
Bit Failure Mapping
Bit failure mapping is a tool that helps users find the failed DQ bits in the RAM. The corresponding row and column addresses the failed DQ bits, which will be displayed conveniently for the user.
The failed Bank is spotted (Figure 1), then the user can find the location of the failed DQ bit (Figure 2) if the user double-clicks the failed Bank.
Script Code Function (optional)
Script Code Debugger
Traditional test systems provide the user with a variety of AC test patterns to use in their testing process. If a customer wanted the capability to generate a proprietary test pattern, they had to purchase a high-end automated test system. For most companies this is cost prohibitive and not a viable option.
TurboCATS introduces a revolutionary feature called Script Code in its new DDR4 and DDR3 multi-site module testing system, the powerful TCIII-2133ST module test system. In this system, the customer can use the script programming language to create a customized test pattern. Once the pattern is created, the Script Code pattern generator/compiler is used to compile the code and then generate the new test pattern.

The Script Code function also contains a built-in compiler and debugger for the "Script Code" programming, which allows the customer to monitor the timing waveform of the programming algorithm as well as the timing bus transactions. This is all accomplished under the Signal Tap tool.
The new pattern is then imported into the test list and gives the customer a customized pattern with AC (tSU, tWD, tSAC, tRCD, tCL, tAL, tWR, tRP, tRC, tREF, tRFC, etc.) and DC (Vdd, Vref) parameters for testing their product. Additionally, the customer can also create a motherboard test pattern algorithm using the "Script Code" function. The new TurboCATS III-2133ST tester performs the test with no-wait states in the operating system.
Utilizing the "Script Code" function gives the customer a high degree of flexibility in terms of timing bus programming for creating unique Read and Write programming transactions under best and worst case AC parameters scenarios. This can also be used to create a no-wait state bus transaction in the Read to Write cycle.
Enhanced DC (VSIM & ISVM)
1. Voltage Sense and Current Measurement (VSIM)
This will detect shorts on the signal line as well as detect proper values of resistor packs and discrete resistors to Ensure that proper values are used in all places and properly mounted.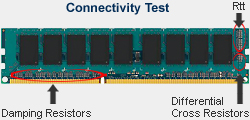 2. Current Sense and Voltage Measurement (ISVM)
A pattern that will detect any open pins on the contacts between test sockets and DIMM's before functional testing begins. This pattern will also detect any open pins on both passive and memory components on the PCB.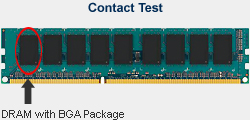 3. System Power Short Protection
4. VREFCA / VREFDQ
Voltage ref short detection including programmable VREFCA and VREFDQ.
Multi-DUT Networking
Purpose-built networking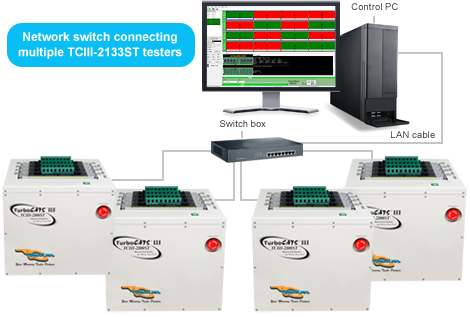 The multi-site unit can be networked so you can test 16 modules in parallel using only one PC to control the entire operation. This gives the customer greater flexibility in increasing testing capacity on an as needed basis. They can also add new testers should they require the capacity.
Testers are available in 8, or 16 site configurations so TurboCATS can meet all of the user's testing needs while keeping costs to a minimum.
Powerful Integration
An optional handler interface allows the TCIII-2133ST system to communicate with a handler that performs DIMMs sorting and binning after testing.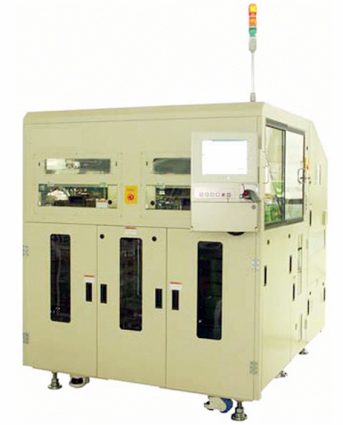 Features:
DDR4 - 1600Mbps, 1866Mbps, 2133Mbps
DDR3 - 1066Mbps, 1333Mbps, 1600Mbps, 1866Mbps
Operating clock frequency from 533Mhz to 1067Mhz
Standard 4 site module testing, in parallel is available, for a high throughput on production floor
Form factor supports: LODIMM, SODIMM, LRDIMM and custom form factors
Single adapter supports both unbuffered and registered module testing
Supports AC/DC parametric and user script pattern programming
Supports SPD programming, read, test and write-protect
Over 35 industry standard AC test patterns available to the end user to customize their test lists
Error logging up to 8192 locations of Row/Column/BA/Busrt/DQ's
Optional Supports 12V Power Pin of DDR4 NVDIMM, it provides power supply for charging NVDIMM backup energy storage device. The default DC output value is 10.6V (Max current around 1A)
Optional 8 or 16 module testing, in parallel, for high throughput on production floor
Optional heat chamber for hot environmental testing from 32°C to 85°C
Optional handler interface is available for combining the TCIII-2133ST with an automated handling system
AC Specifications:
Test Frequency
DDR3, 533Mhz - 933Mhz
DDR4, 800Mhz - 1067Mhz
Switching Data Rate
DDR3, 1066Mbps - 1866Mbps
DDR4, 1600Mbps - 2133Mbps
I/O Interface
DDR3, SSTL-15, Class I & Class II
DDR4, POD12 - 1.2V Pseudo Open Drain I/O
Clock Lines
3 pairs per site, up to 16 sites
Address Depth
DDR3: 16 Rows, 15 Columns, 3 BAs, 16X/15Y/3Z per site, up to 16 sites
DDR4: 18 Rows, 15 Columns, 4 BAs, 18X/15Y/3Z per site, up to 16 sites
Data Width
72 I/O's per site, up to 16 sites
DQS's
Differential & single-ended
Control Lines
4 CS's, 2 CLKE, 1 RAS, 1 CAS, 1 WE per site, up to 16 sites
Termination
On-chip, dynamic
Variable Timing Edges
tSU/tHD, tDS/DH, tAC
Programmable Timing
tRCD, tCL, tRL, tWL, tAL, tRP, tRFC, tWR, tCWL, etc.
SPD Program
Read, Program, Edit, Test, Byte Matching, Serialization, Write Protect, Slot test
Control PC Requirement
Windows 7 or better, Networking interface
AC Power Source
110-240VAC, 50/60Hz
Heat Chamber (optional)
Moving Your Business Forward
All memory modules manufacturers want to offer the highest quality product they can at a price that allows them to stay competitive while still making a profit. Profitability are decreased when a manufacturer has to add steps and processes in their manufacturing process. They have found that functional testing alone is not enough to take modules from a tester and then put them in a system to test for possible heat related issues since it is too time consuming and costly.
One of the first things that manufacturers look to in terms of advanced and innovative functional testing is the TurboCATS new TCIII-2133ST series. With the purchase of the optional heat chamber, customers eliminate the extra procedure to do heat related testing while the modules are undergoing functional testing. The ROI for manufacturers is significant when they look at integrating the heat testing process with the functional testing. Improved reliability, customer satisfaction, and increased profits are just a few of the many reasons to rely on the TurboCATS solution.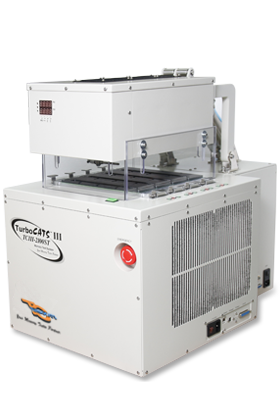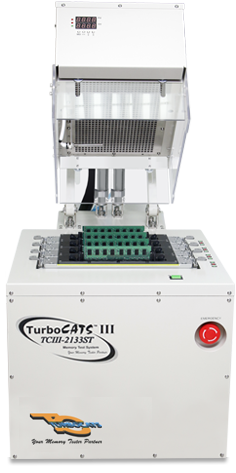 Specifications:
Power Supply
220V, 50Hz (90 - 110% of rated voltage)
Power Consumption
Power-up: 15A, 220V
Normal operation: 10A, 220V
Display Method
Red 7 Segment LED Display
Processing value (PV): Green
Setting value (Sv): Red
Display Accuracy
F.S ±0.5% rdg ±1 digit based on SV or 3°C Max.
Sampling Time
0.5 sec. fixed
Vibration
0.75mm amplitude at frequency of 10-55Hz in each of X, Y, Z directions for 2 hours
Ambient Temperature
-10°C - 50°C
Storage Temperature
-20°C - 60°C
Ambient Humidity
35% - 85% RH
Temperature Range
25°C - 85°C
Recommend Setting Temperature
80°C
Air Input
Min. 0.5 MPa - Max. 1.0 MPa
Min. 75 psi - 145 psi
Diameter of Gas Tube
6 mm
Software Screenshots: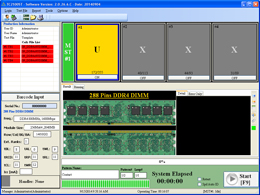 Main Operating Window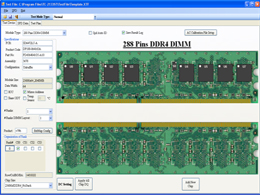 Test Device Configuration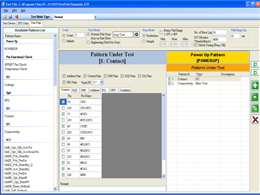 Test Plan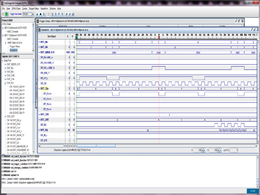 Chip Scope
TURBOCATS, LTD. RESERVES THE RIGHT TO CHANGE PRODUCTS, INFORMATION AND SPECIFICATIONS WITHOUT NOTICE. Products and specifications discussed herein are for reference purposes only. All information discussed herein is provided on an "AS IS" basis, without warranties of any kind.